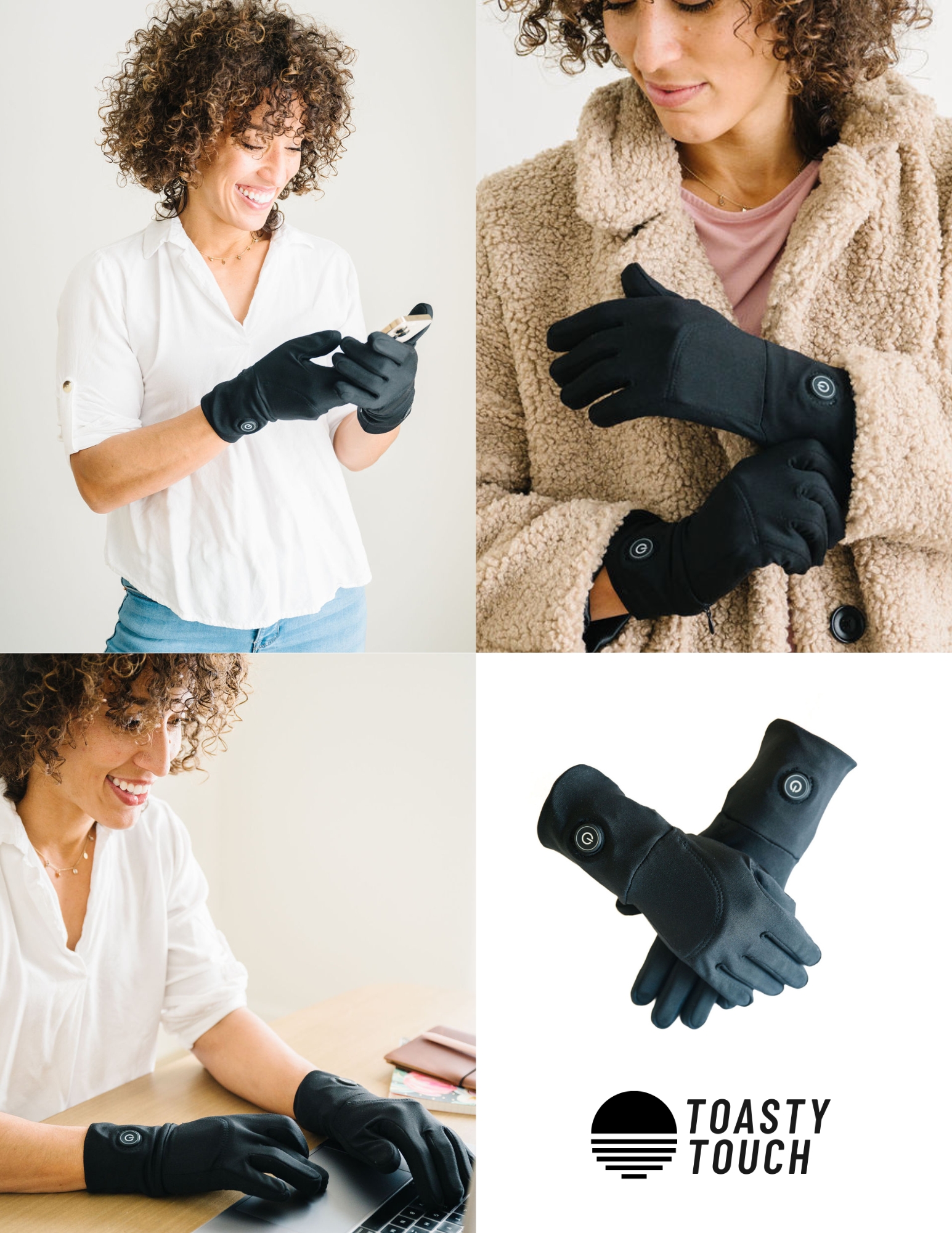 Best Gloves for Raynaud's Syndrome. Hands down.
Warm your hands in seconds for hours. Wherever and whenever you need it. In the thinnest heated gloves on the Internet.
Nothing helps Raynaud's syndrome like heat, and Toasty Touch Ultra Thin Heated Gloves deliver it right where it's needed most.
Constructed with our unique, durable, and luxuriously comfortable Lycra blend, and powered by easy-to-use, long-lasting rechargeable batteries, now you can warm your hands and keep using them too.
Get Gloves for Raynaud's
"These gloves are the perfect remedy for my Raynaud's! I love how they are lightweight yet warm. I can be functional with my hands while keeping Raynaud's in check." —Therese C.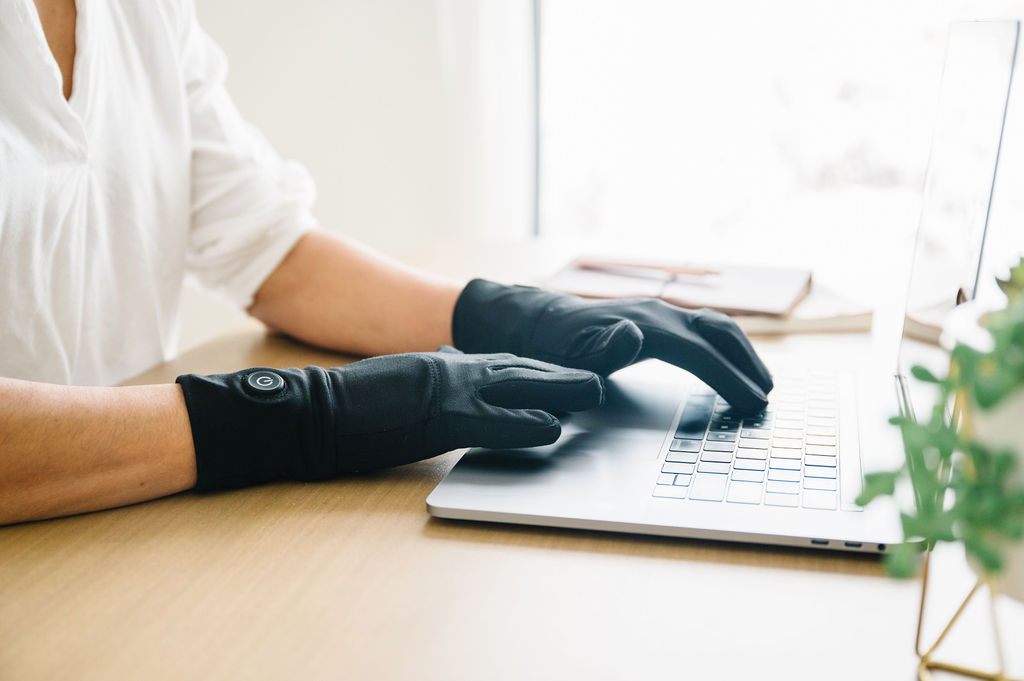 What Helps Raynaud's?
Heat! But who has time to reheat their white fingertips in warm water or hold onto heat packs all day? Not you! You've got stuff to do. Toasty Touch Ultra-Thin Heated Gloves can help. They are touchscreen and typing friendly. Find out why our customers are raving about this much-needed and game-changing innovation for chronically cold hands.
Shop Gloves for Raynaud's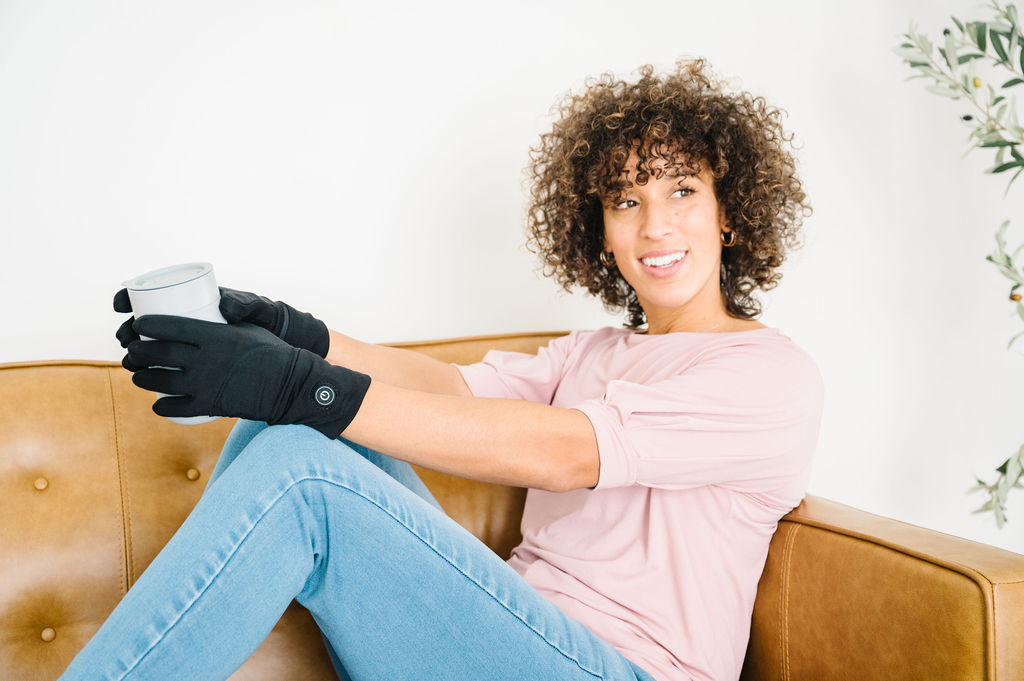 "I cannot express how much these gloves have changed my life. They are literally life savers for me." - Kelly J.
Our gloves give you a thin layer of soothing heat that's perfect for cold hands from Raynaud's, diabetes, arthritis, Sjogren's, CREST syndrome, lupus, systemic sclerosis and more.
Buy Hand Warming Gloves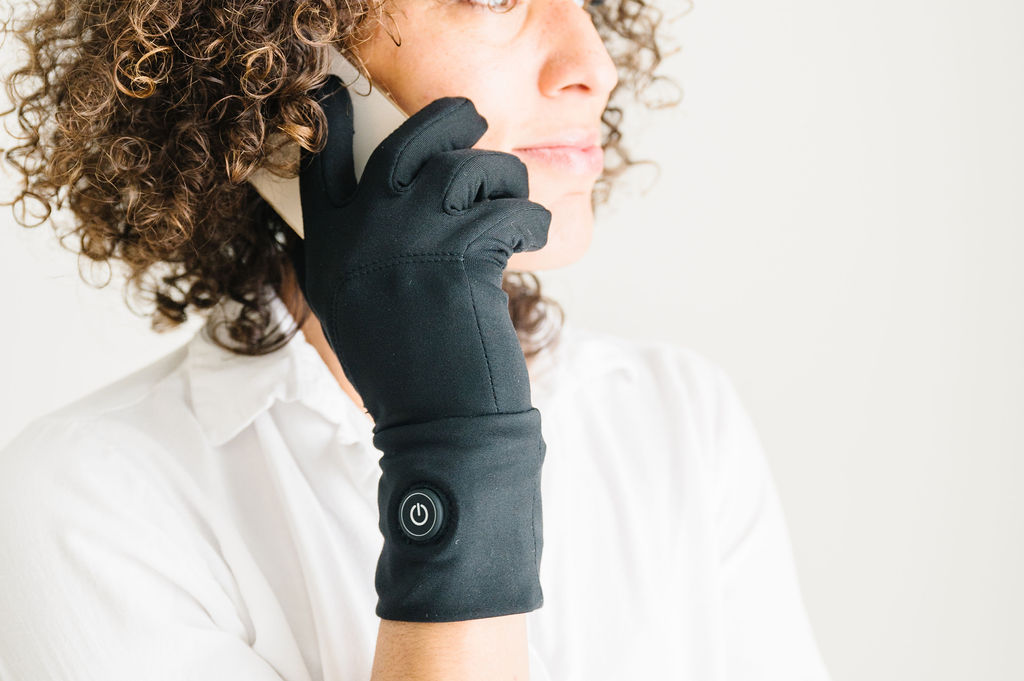 "The gloves work perfectly and have made an amazing difference to my Raynaud's. They are well made and I would recommend them to anyone." - Jeff M.
We ship our gloves all over the world! Your package is insured free of charge with Route package protection.
Shop Thinnest Heated Gloves
"No more white, numb fingers!" - John O.
Made with a super-premium, durable, and buttery-soft Lycra blend, you can use your Toasty Touch gloves to type an email or text a friend.
Shop gloves now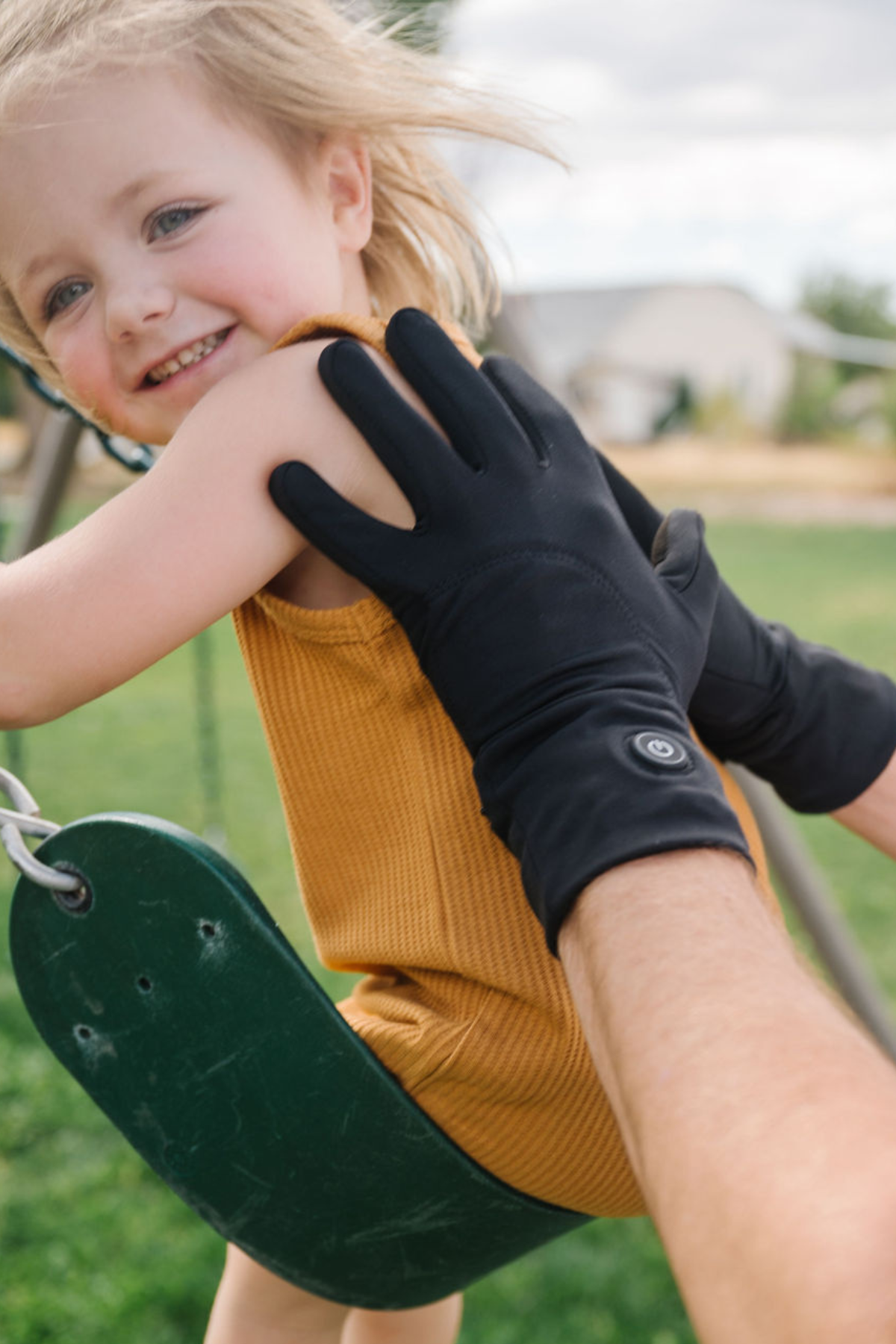 Your search for game-changing gloves is over. Whether they're your Raynaud's gloves, scleroderma gloves, lupus gloves, or gloves to survive your office's chilly AC, you're going to love your Toasty Touch Ultra-Thin Heated Gloves.
"Best gloves EVER. Thank you for caring about us long-time sufferers. They are truly wonderful." - Marsha S.
Shop Toasty Touch Gloves
"I have been waiting for these gloves to be created."
—Kathryn B. Raynaud's syndrome & osteoarthritis