Finally, heated gloves for Raynaud's. The best gloves for Raynaud's warm your hands and let you do the things you love without bulky fabric or handwarmers
"I love these gloves! I feel like I have more options for just living my life! I don't have to listen to that little worry voice telling me, "You can't do that! You will be miserable!" Instead I can walk forward in confidence that it will be better than okay!" - Stephanie B.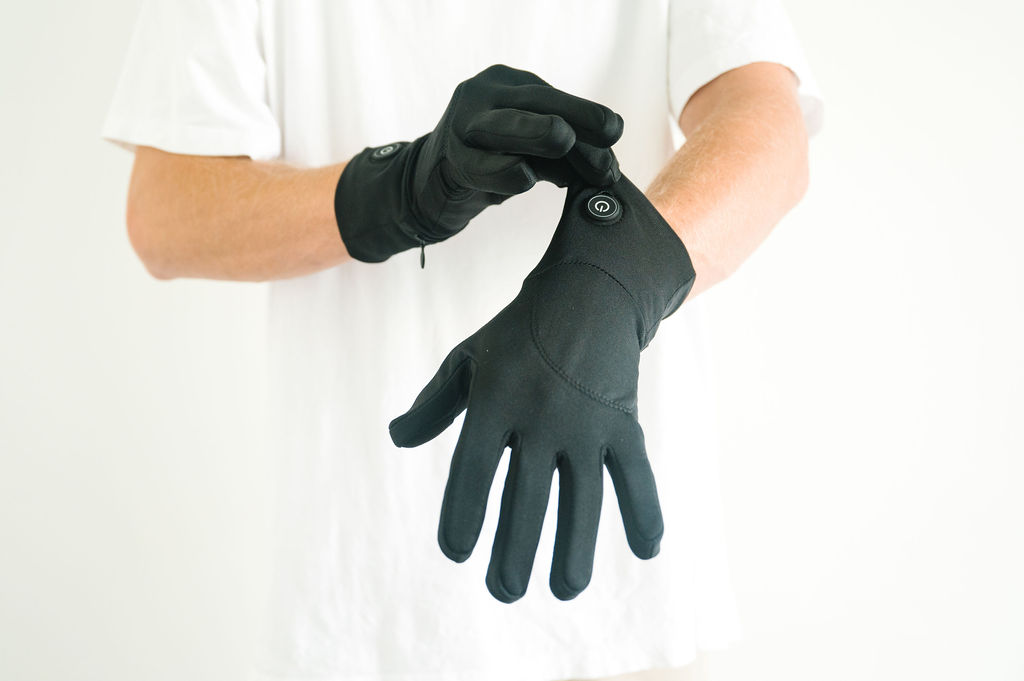 No more white, numb fingers
"My 'Toasty Touch' gloves arrived in the mail last week and since then I have been absolutely delighted with them. I had been slightly skeptical about how much they would help, but have found them to be exactly as advertised - perhaps even better. Anyway, no more white, numb fingers!" -
John O.
Our customers LOVE wearing the thinnest heated gloves!
"I have tried several different styles of heated gloves, these are by far the most usable and helpful to my Raynauds." - Paul E.
"Gave these to my boyfriend for Christmas. He loves them. He has Raynaud's & with the recent extreme cold weather felt toasty & warm." - Jacqueline H.
You're going to love the best gloves for Raynaud's.